Areas of Focus
Go to Cloud Development
Cloud Development
Whether it's a small web site or a large enterprise application, moving an application to the cloud or building it there to begin with has its benefits. Let us help you determine if it's the right choice for you and your business. We utilize the Microsoft Azure cloud in our projects.
Go to Custom Application Development
Custom Application Development
No two businesses or organizations are alike and neither are the technology issues that they face. Adro Solutions can help by building software solutions specific to you and your organization and automating the most common tasks, so you can focus on what's most important.
Go to SOFTWARE AS A SERVICE (SaaS)
SOFTWARE AS A SERVICE (SaaS)
Have an idea that you'd like created? Is your idea something that could benefit others just like you? By choosing a software as a service solution, you bring the ideas to influence the final product, but don't carry the overhead of hosting the product or high licensing costs.
Go to Technology Consulting
Technology Consulting
Do you feel like things may not be running as smoothly as they could be in your organization? Perhaps you feel like you're paying too much for services. We can help you determine if there are better solutions to meet your needs.
Technical Skills
Moving you forward with technology.
We don't consider ourselves limited to these technical skills, but we do consider them to be some of our strongest given the number of projects we've done that utilize them.
.NET, ASP.NET, C#, VB.NET, MVC, WebAPI, Angular, React, jQuery, JavaScript, HTML, CSS

SQL Server, Entity Framework, Dapper, APIs, Integrations

Salesforce (Implementations, Adminstration, Development, and Migrations), SumTotal Development

On-premise, Microsoft Azure cloud
THE TEAM
Our team has over 25 years of combined experience in the information technology field.
Adam Amrine
Lead Consultant/Owner
Adam has over 13 years of experience in multiple facets of the information technology field, mostly in software development. He uses his hardware, networking, and software development skills to breed creative, efficient solutions.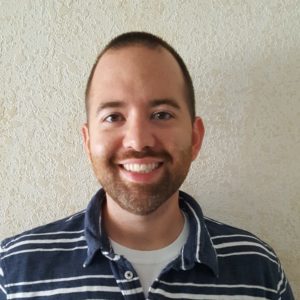 Josh Knack
Senior Consultant
Josh has over 14 years of software development experience. He's worked in a variety of organizations including healthcare, organizational training, and manufacturing. His breadth of knowledge is what makes him a valuable asset in tackling the most difficult problems.
Reid Findeisen
Database Administrator – Life Chiropractic College West
Elizabeth Kujala
Owner – Micros & Macros, Providing global software services to Ford Motor Company
Latest news
I was recently notified that I was quoted for an article on Rasmussen.edu titled 8 Best Technology Jobs for Business-Savvy Professionals! Rasmussen College operates 22 college campuses across 6 different states, as well as having online courses. One of the questions asked was "In your opinion, which technology careers would a business background be most Read more about Quoted on Rasmussen.edu[…]
We love helping clients in any way that we can. Recently, we completely an integration for a client who needed to get their SumTotal course completion information to CE Broker. The previous integration required database access to pull its data, which was no longer possible due to changes made by SumTotal. To replace it, we Read more about SumTotal/CE Broker Integration[…]
Previous
Next
Contact Us
For Your Next Project